Dalsland Sweden 2021
Overview
This is an area in southern Sweden which is ideal for less experienced canoeists. There are several canoe rental companies if you do not have your own canoe. Apparently there is normally little wind and hardly any waves on the lakes. We paddled in a time with quite a few windy (and rainy) days! You need to buy a permit to use the shelters. Groups of 6 or more are required to use the shelters. Single boats can wild camp (paying attention not to camp in areas where it is forbidden).
Our first plan was to paddle further North on the Foxen and then paddle southwards on the Stora Lee (no portaging). However the wind forecast for day 5 was pretty bad and so portaged into small lakes and had less problems with the wind. This gave more variation to the trip.
Day 1: Dalsland camping - DANO campsite number 56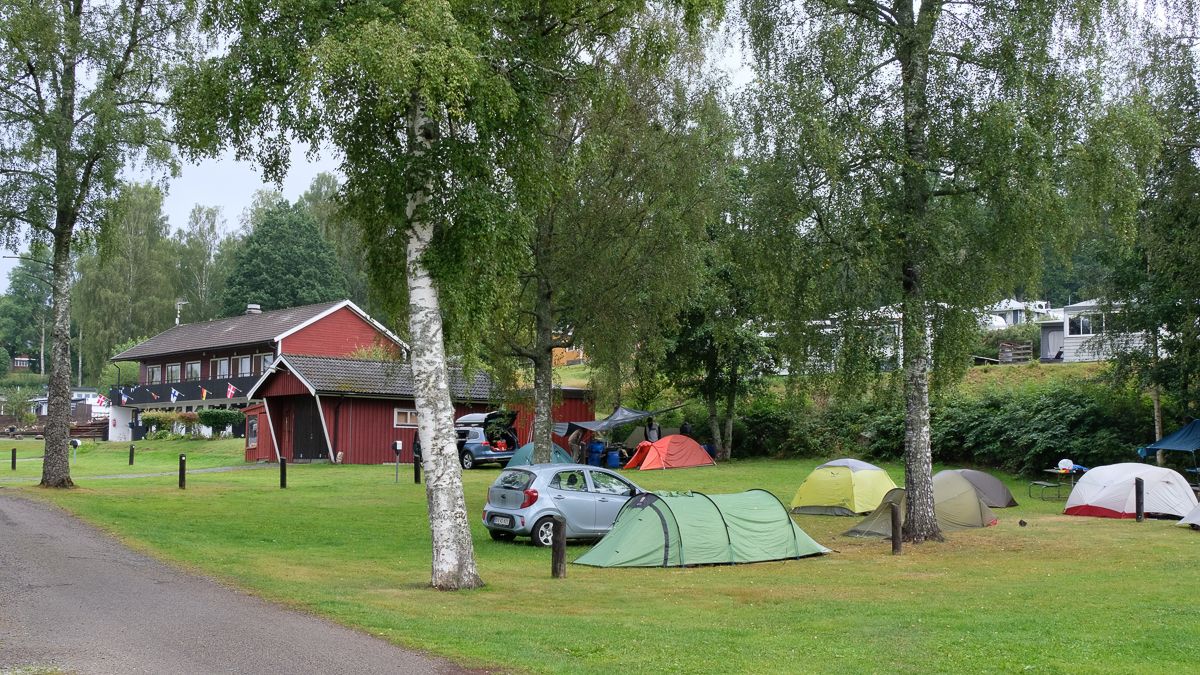 We camped our first night in Sweden at Dalsland camping. For a small fee we were able to park our car here during the trip. The staff were very friendly and helpful.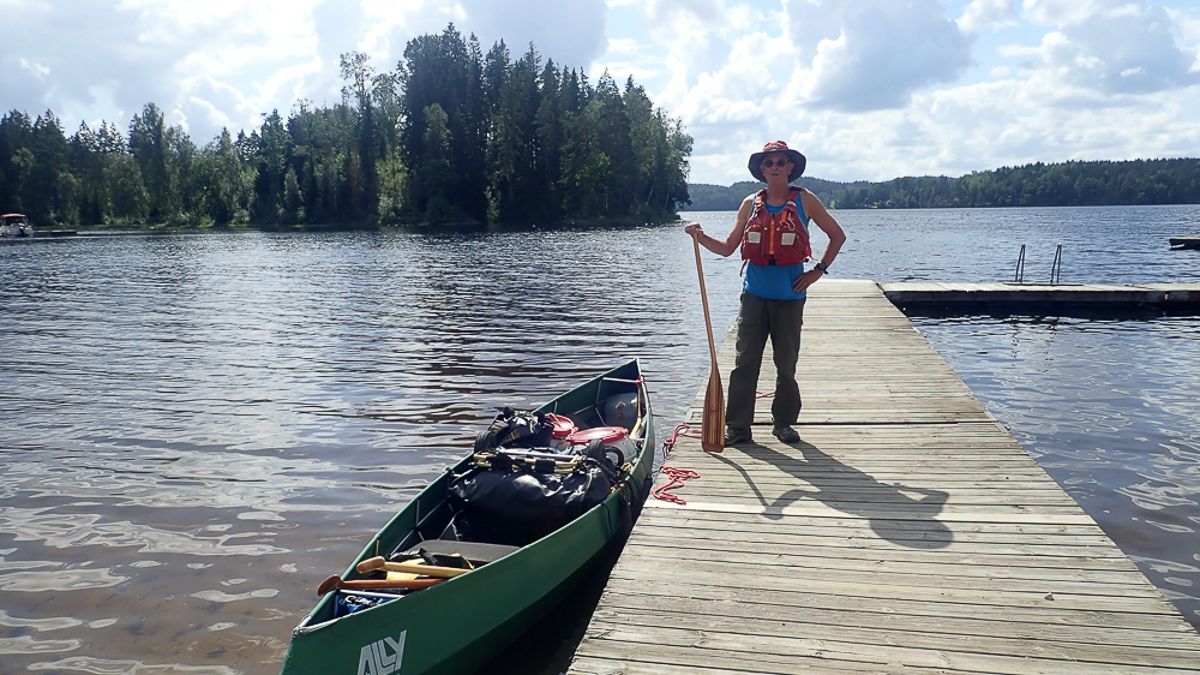 Finally ready to go after spending the morning building the boat (always a challenge) and having a lazy start.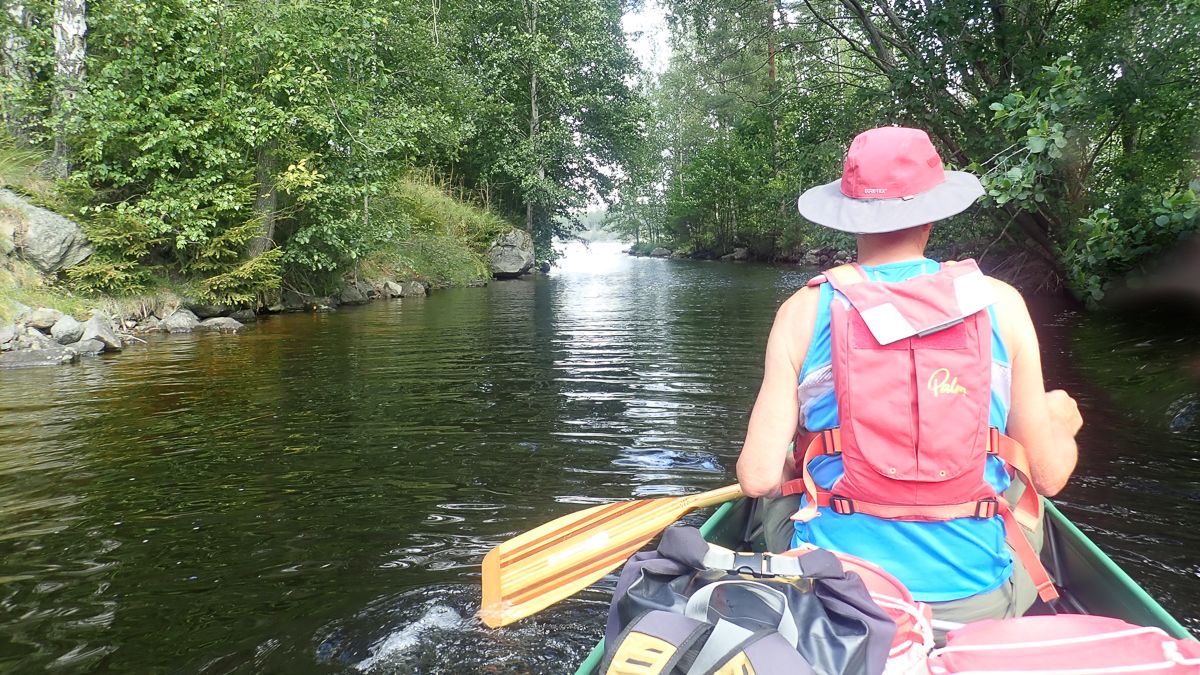 The channel taking us from lake Ärtingen to Lelången.

We only paddled about 4 km on our first day and stopped at the first DANO campsite we reached, number 56.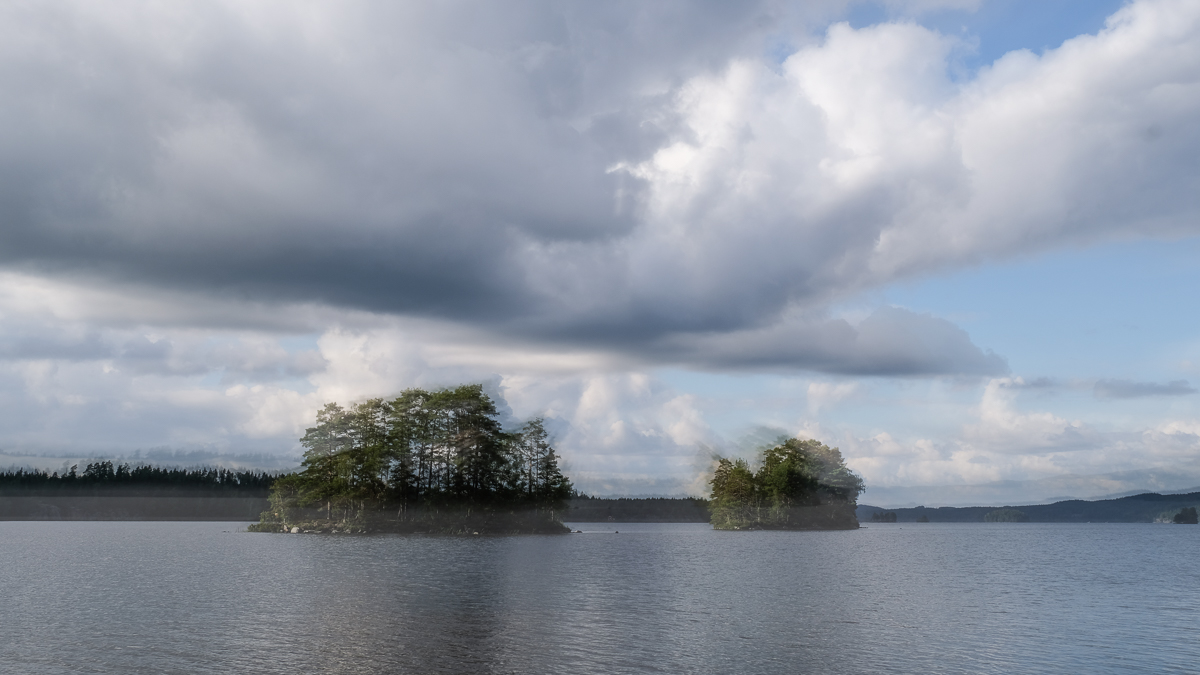 Views from the DANO campsite 56.
Enjoying evening light.
Day 2: DANO campsite number 56 (Greaön - Lelång) - DANO campsite number 62 (Sandudden - Lelången)

On day 2 we headed north on lake Lelången. We first paddled on the east side, but as the wind was from the south west, we crossed over to the west side and arrived here at 2 pm. We stopped for lunch, then it started to rain and we stopped for the day! Wonderful evening light.
DANO campsite 62
There is only 1 decent place for a tent at this shelter.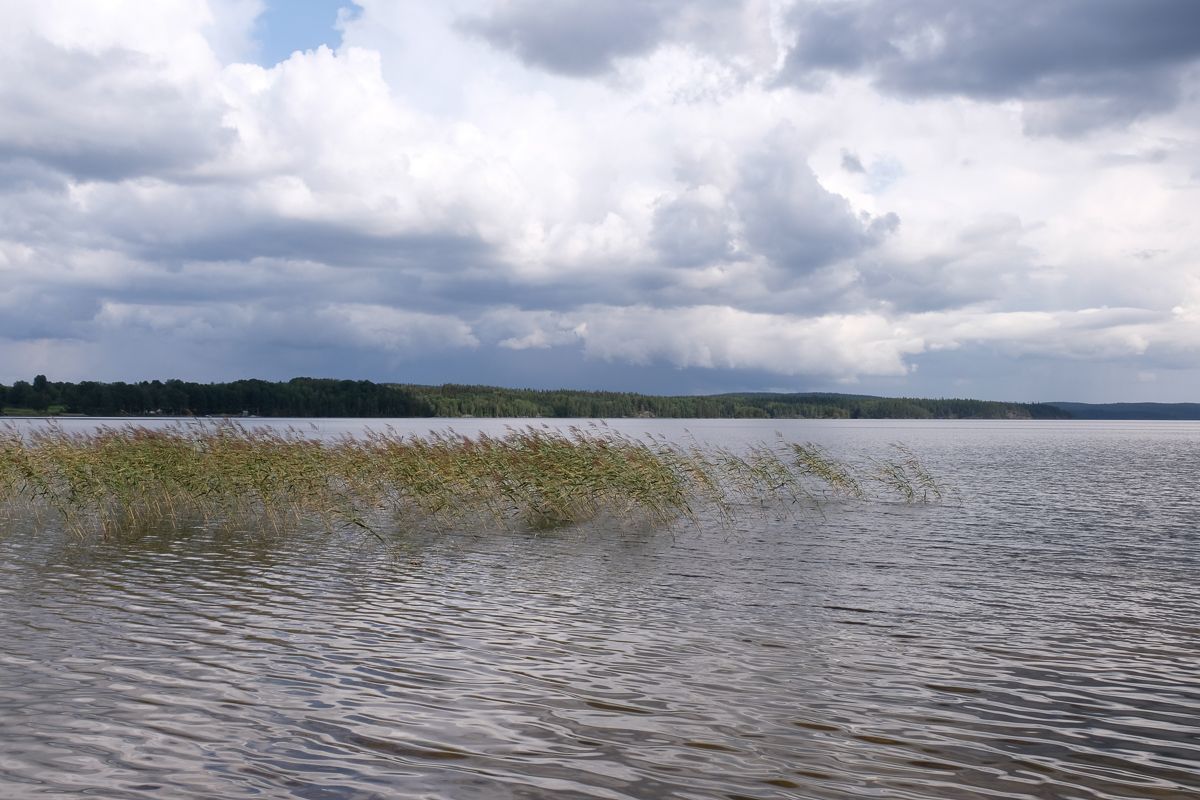 Reed bank in front of the campsite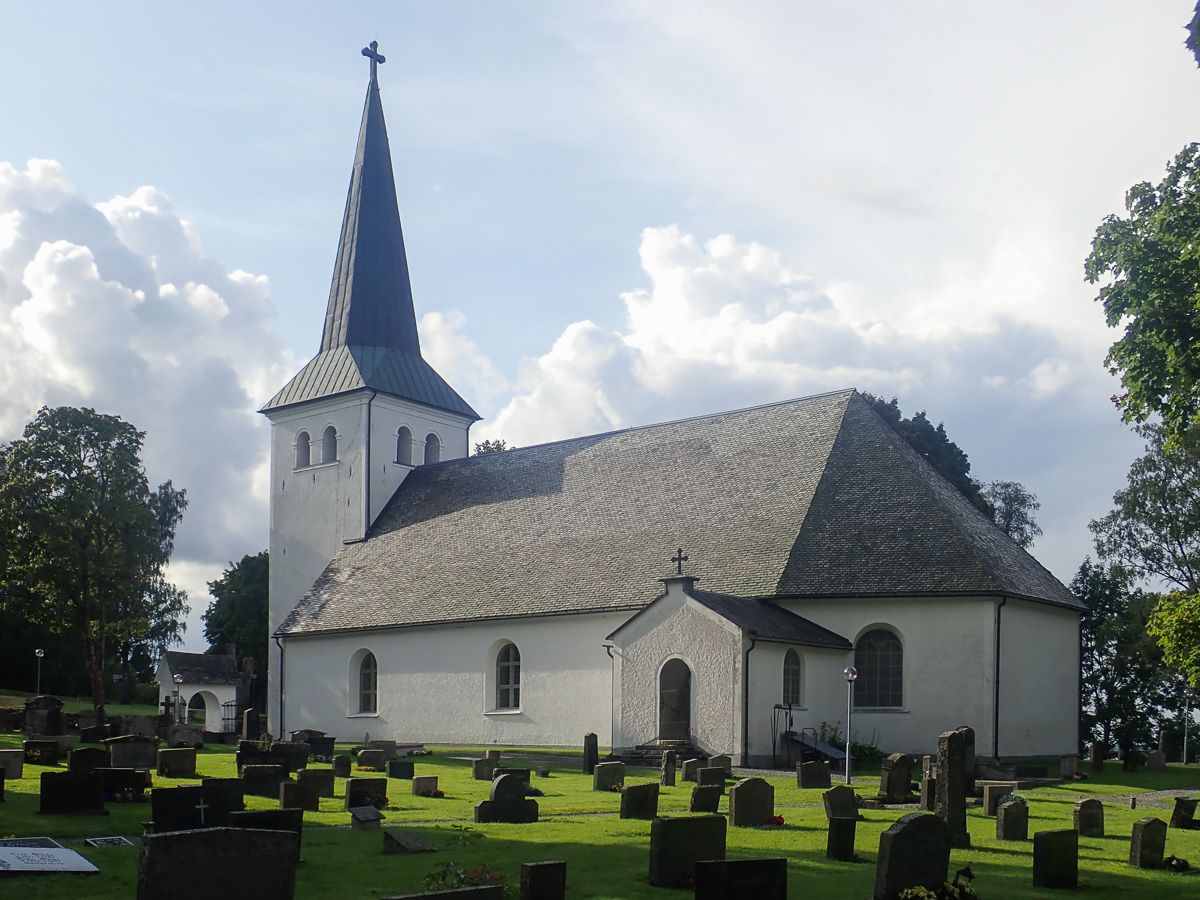 Torrskogs church. A short paddle from the campsite.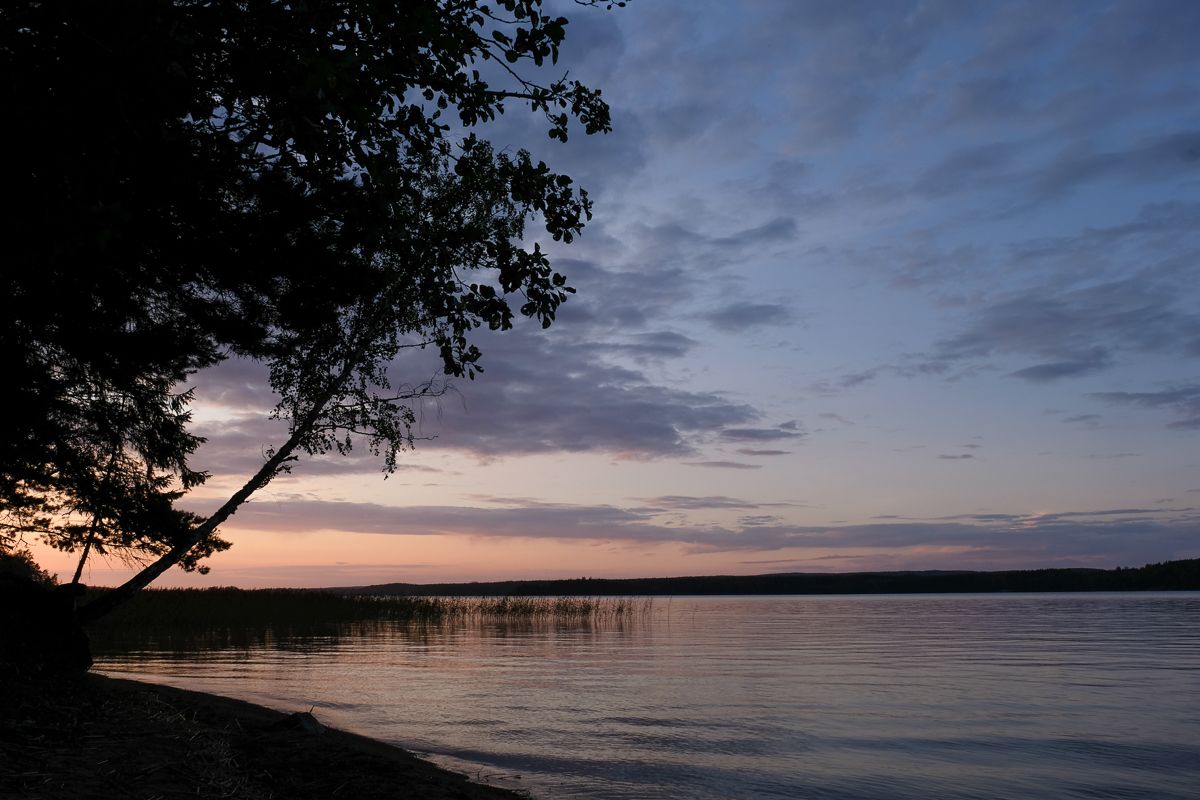 Day 3: DANO campsite number 62 - wild camp Lake Lelången

We woke up on a misty morning. We had a compass with us and decided to depart in the mist and paddle across the lake as we wanted to make a detour to Gustavfors to do some shopping. Thereafter we headed north on the east side of Lake Lelang and found a good wild campspot at the end of the afternoon.
Misty morning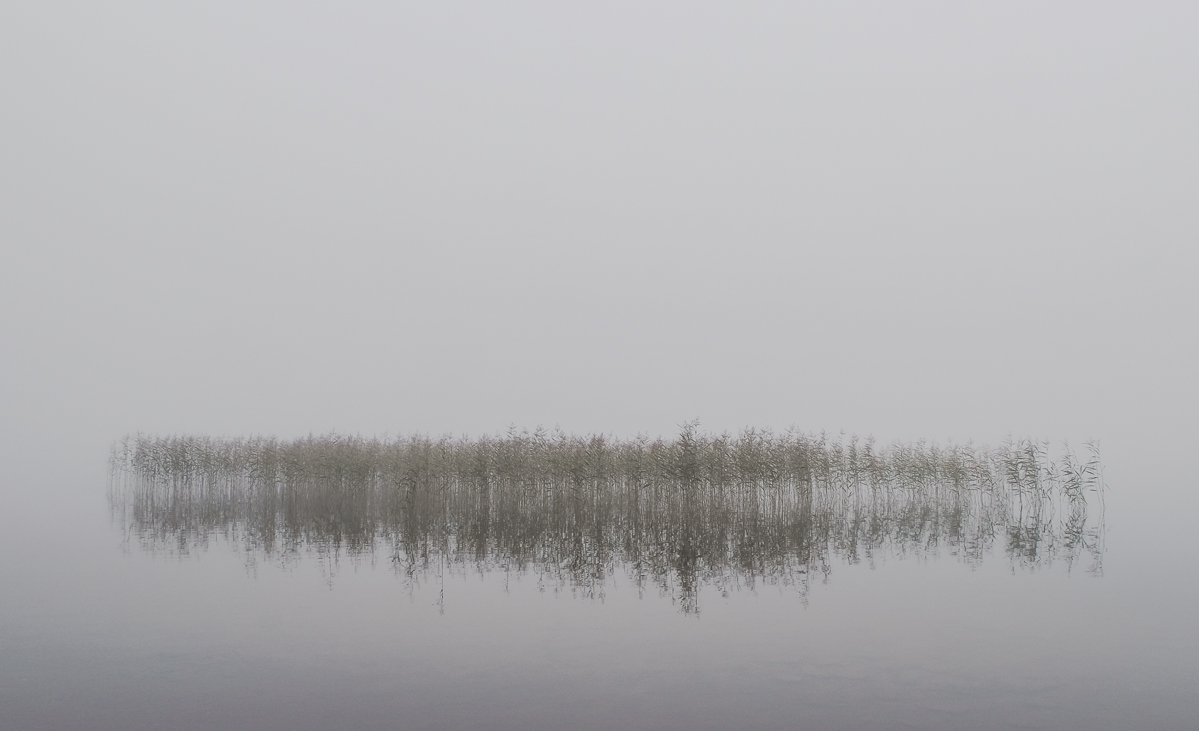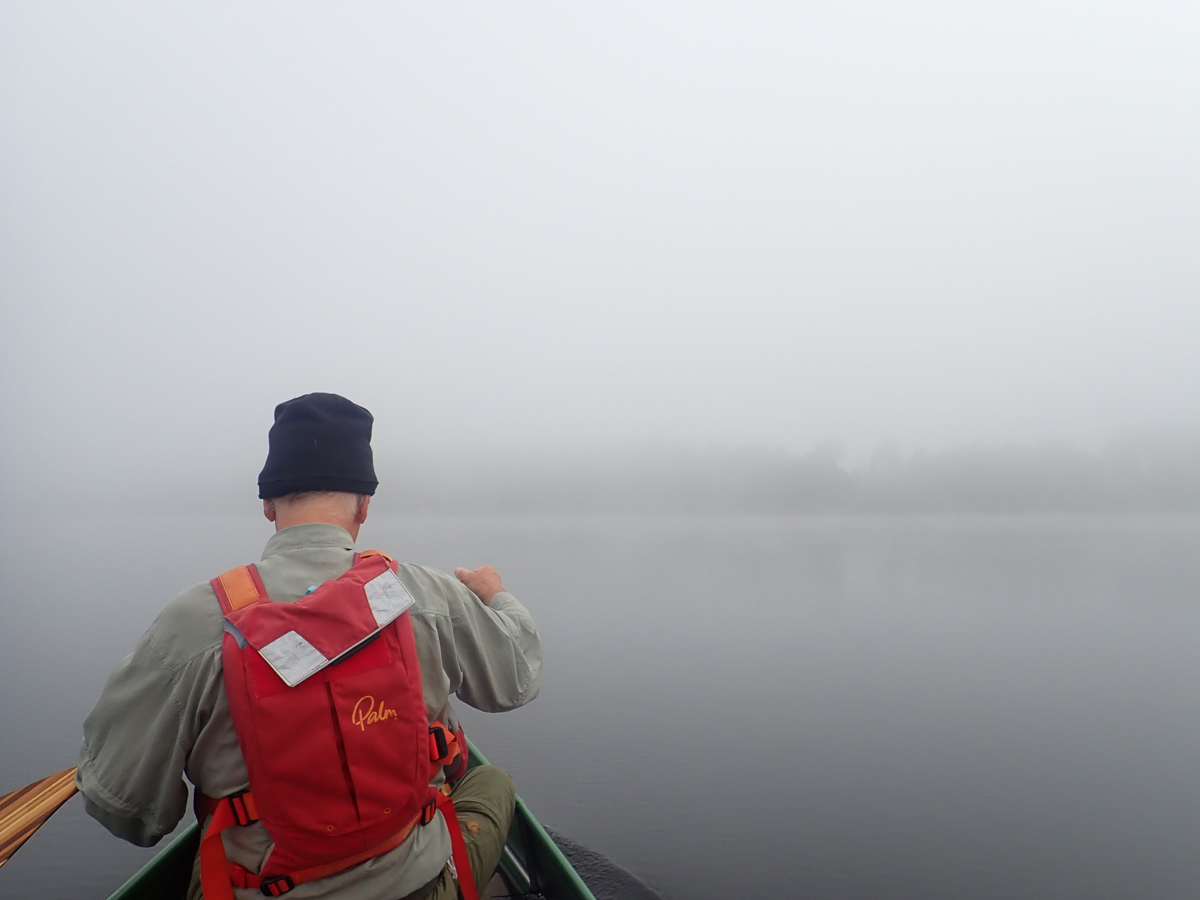 We left in the mist and crossed the lake to Gustavsfors to do some shopping.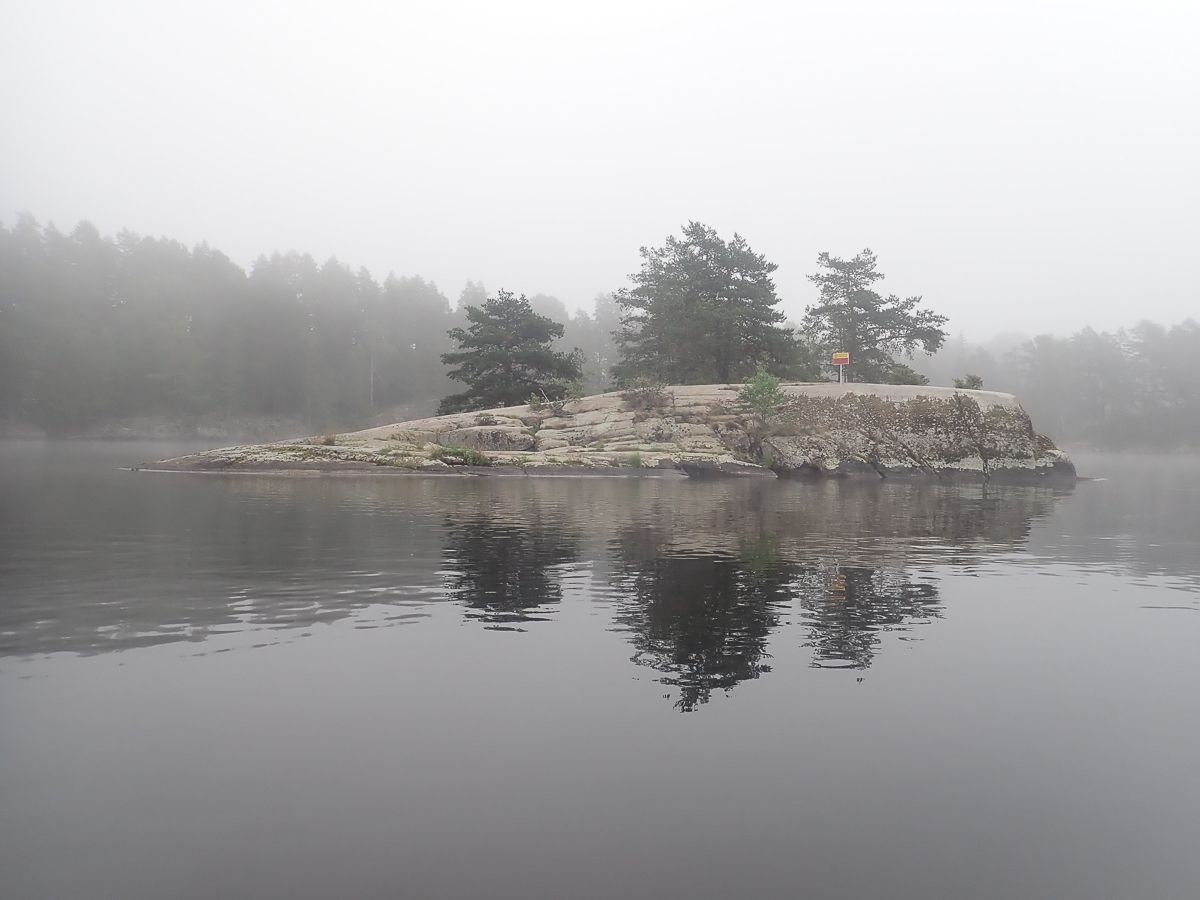 Tree carving on the way to Gustavsfors.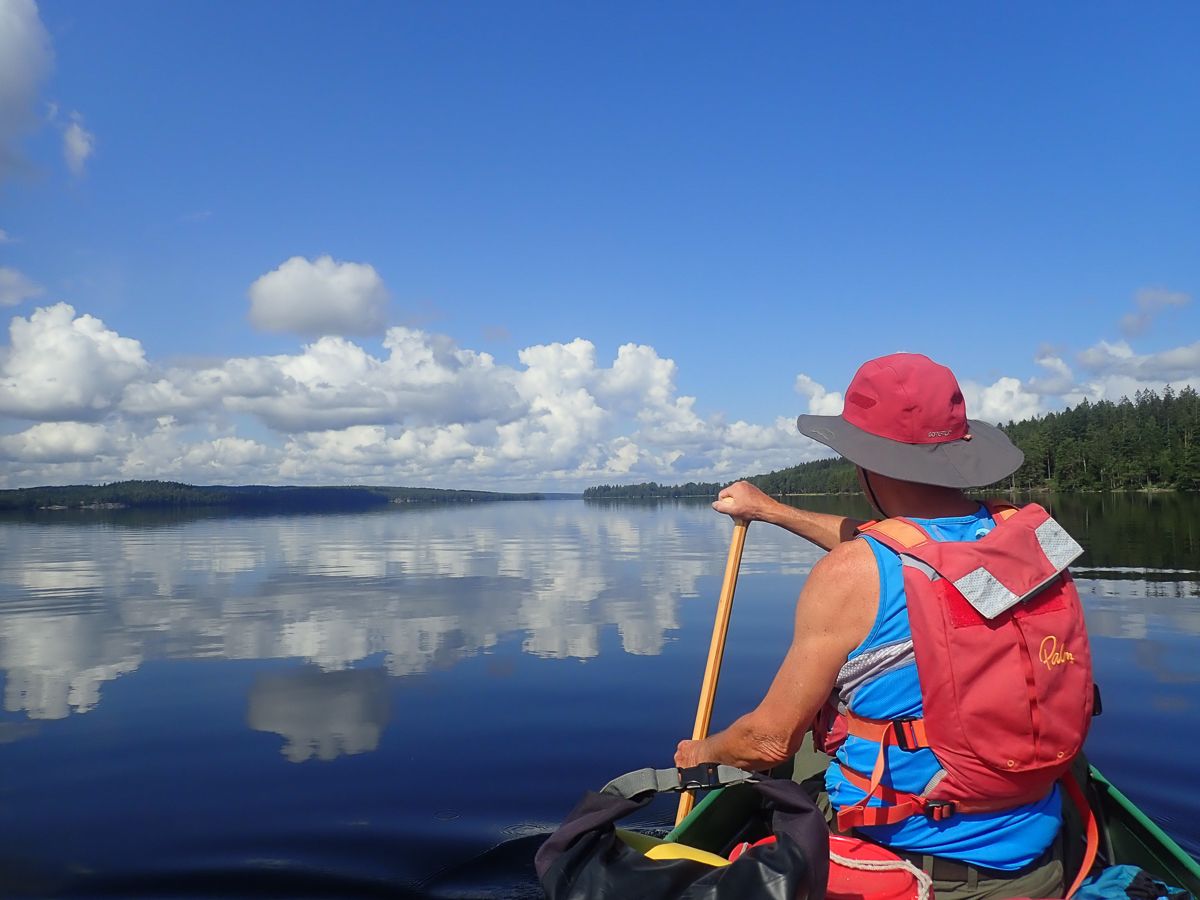 After the morning mist, a beautiful sunny day.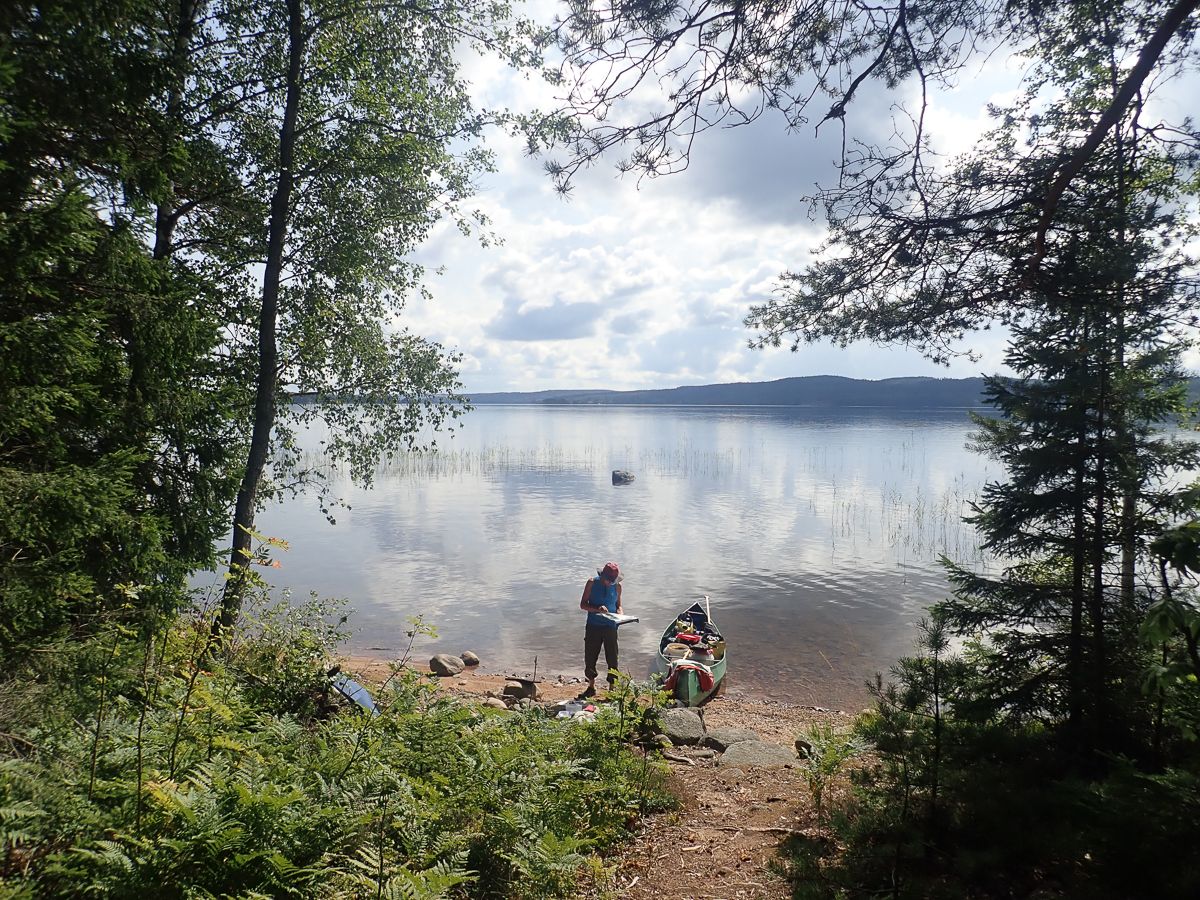 Lunch stop (which could also be a good camping spot).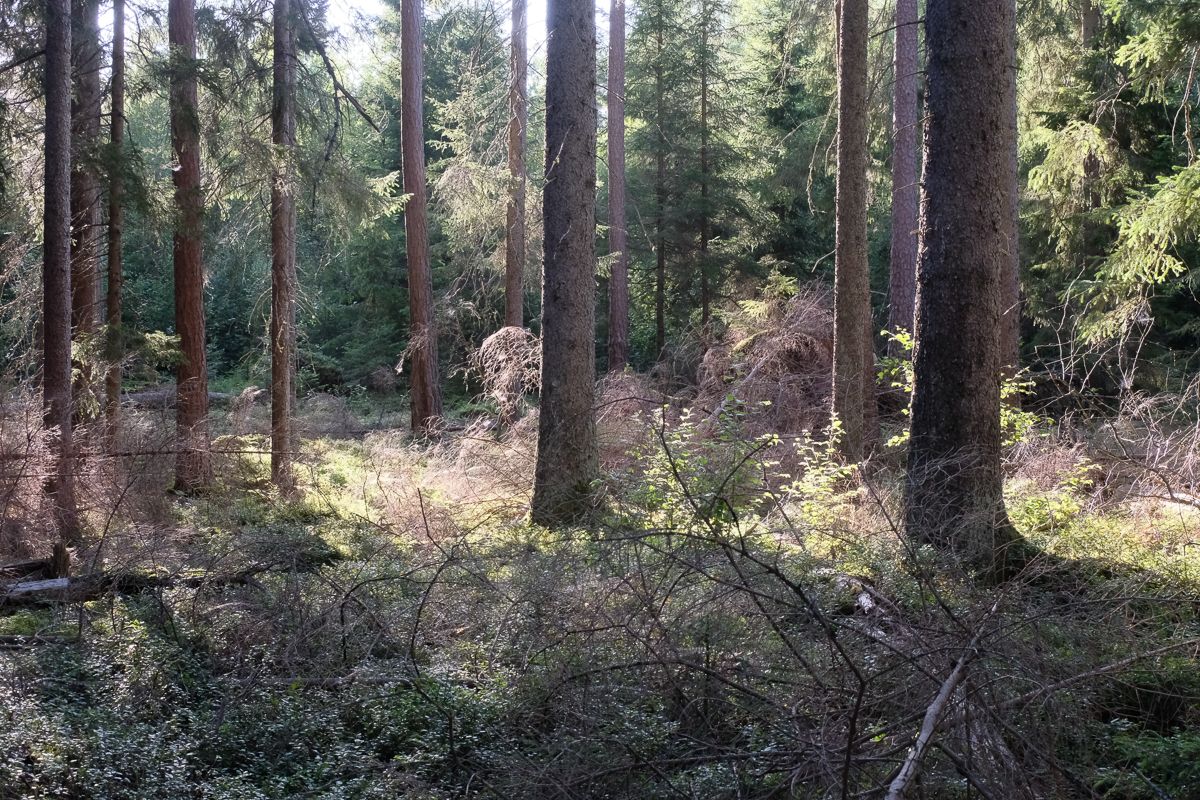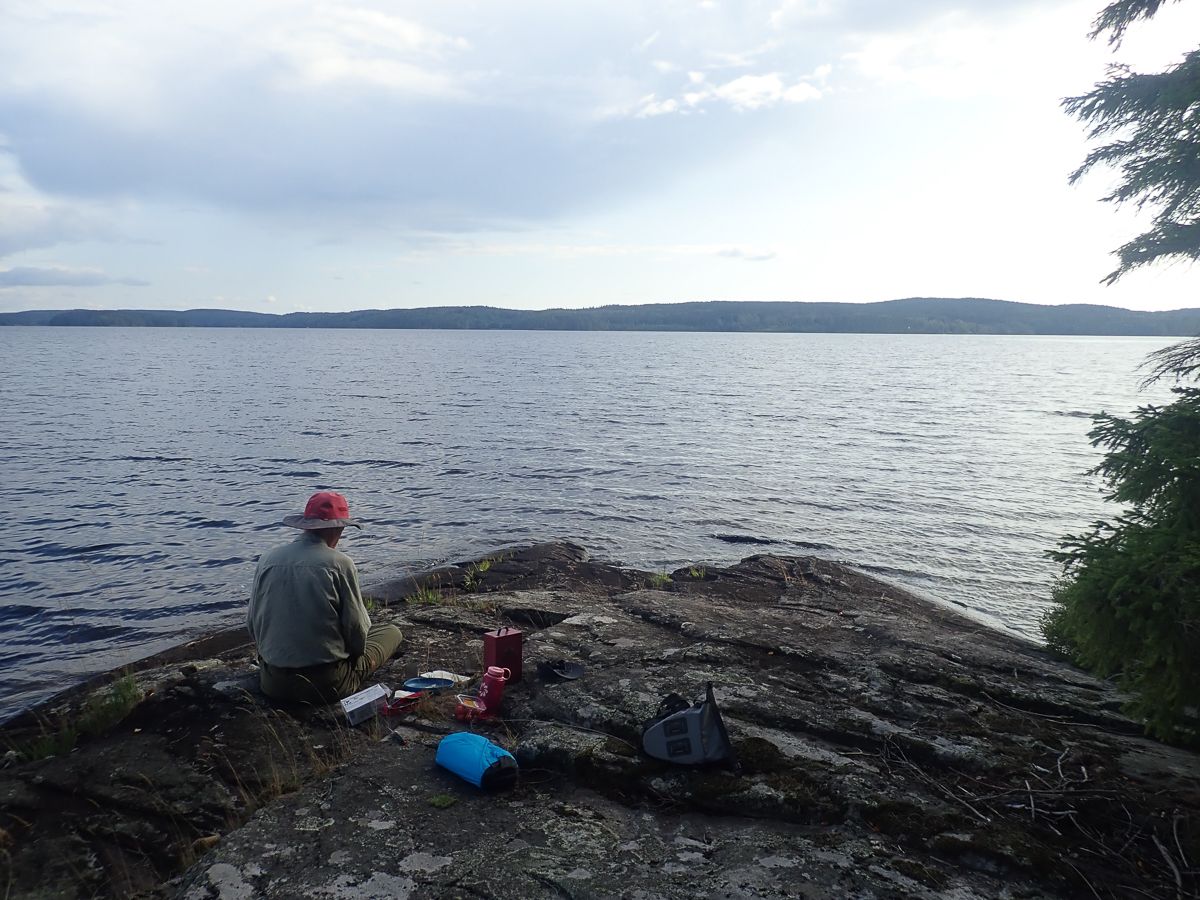 Day 4: Wild camp Lelången - Wild camp Lake Foxen
It was quite windy today. We paddled north and passed through the triple lock at Lennartsfors between lake Lelången and Lake Foxen. On the south-east side of Lake Foxen there are many rocky islands, sheltered from the wind and all heavily camped and occupied. We paddled a bit further north and found an ideal sheltered camp spot for the night.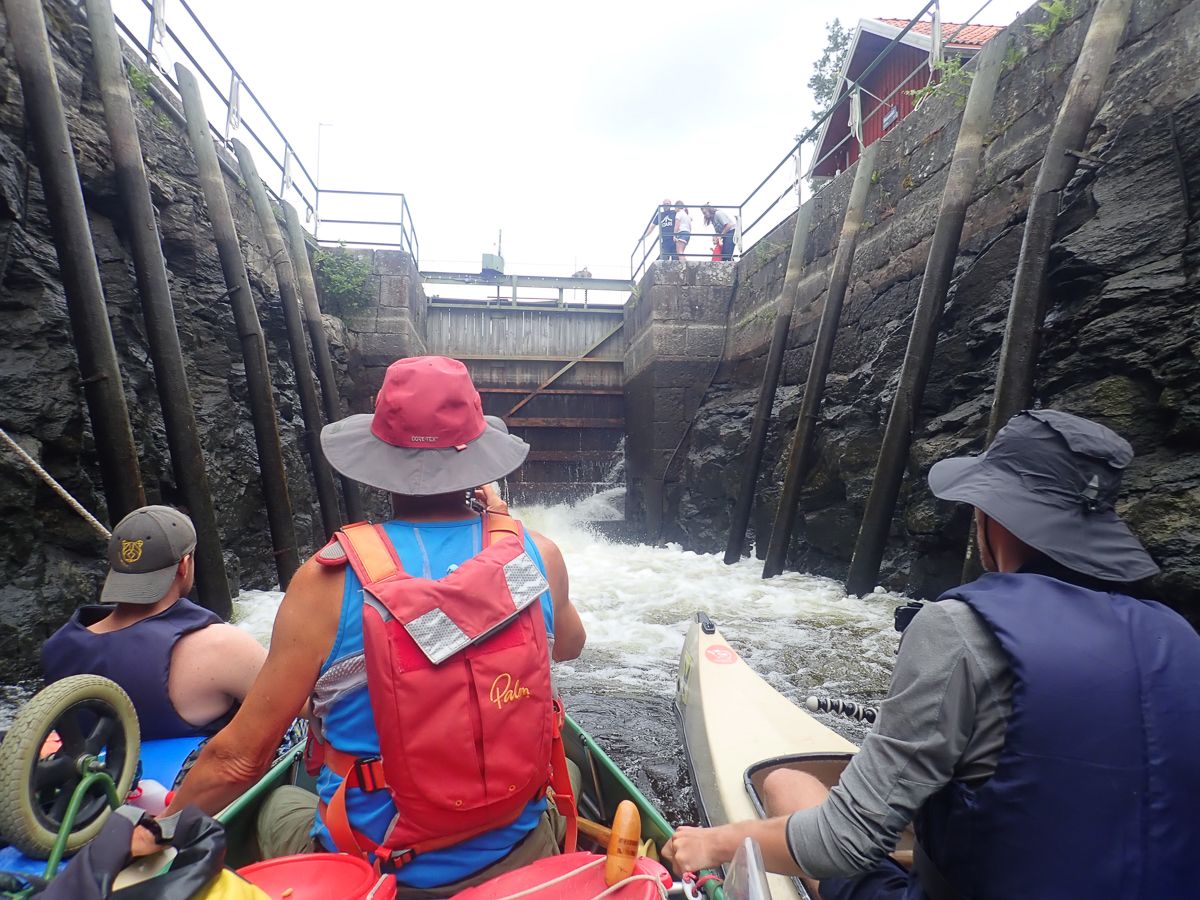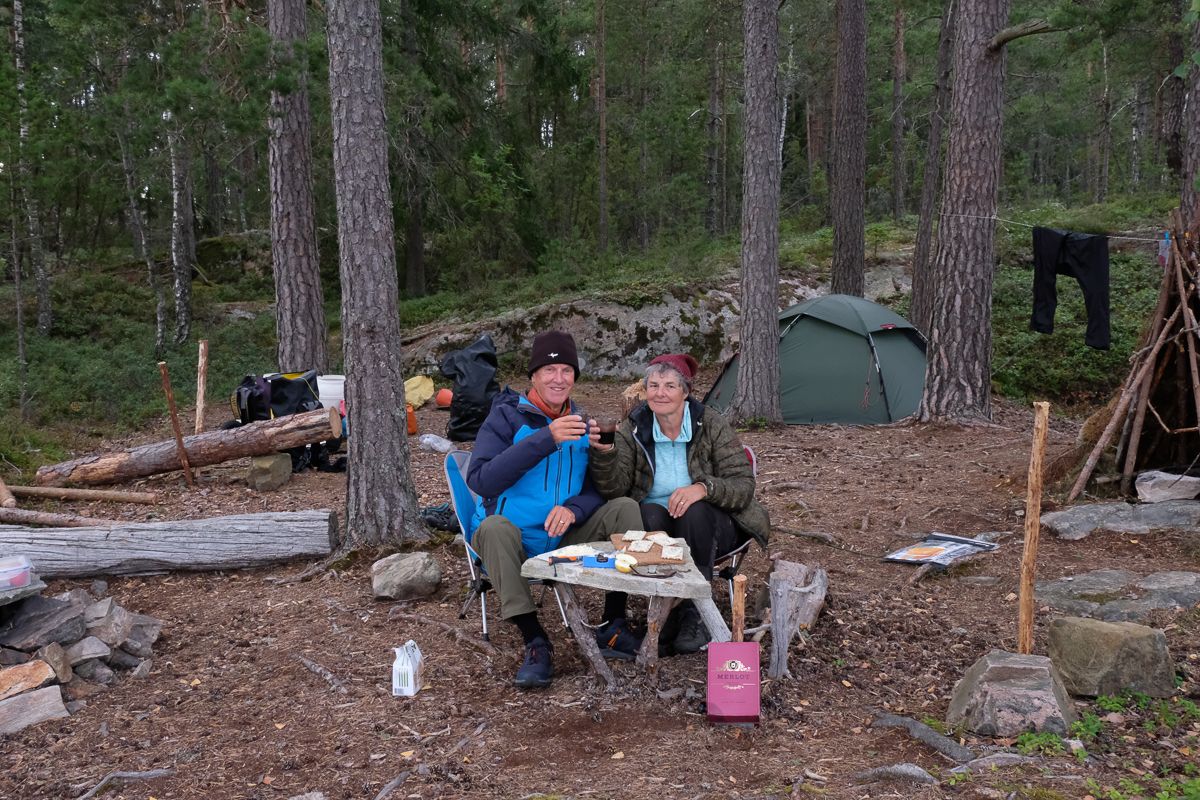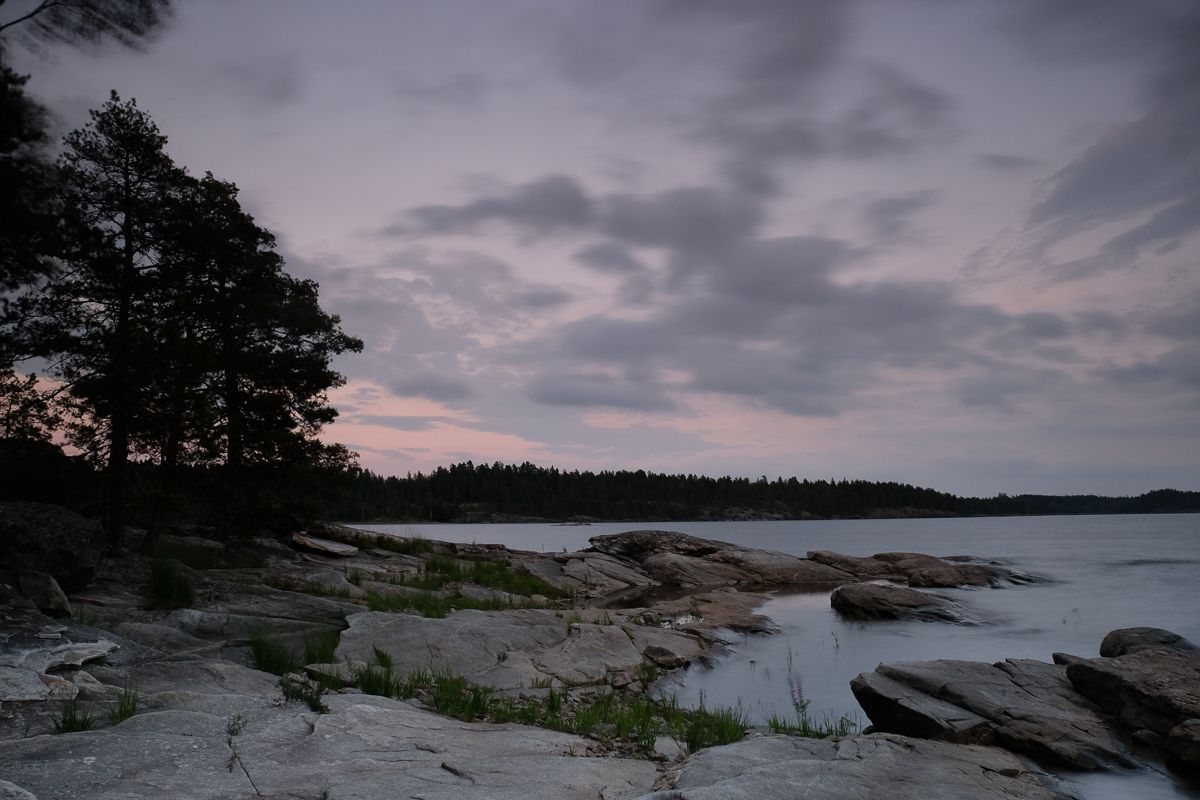 Day 5: Wild camp Foxen - DANO camp 33 Öarna - Lake Övre Blomsjön


Our original plan was to head north to the Norwegian border on the east side of Foxen and then head south via the west side of Foxen and Stora Lee. It was pretty windy on day 4, and the wind forecast for today was wind 4-5 with gusts of BF7. We amended our plan and decided to paddle and portage smaller lakes with less hinder from the wind. We portaged into the Ovre Blomson and enjoyed the small scale scenery of the lake. Around lunchtime the rain started and we made an early stop at DANA camp 33 which we had to ourselves.
Approaching the 2 km portage between Foxen and Ovre Blomsjon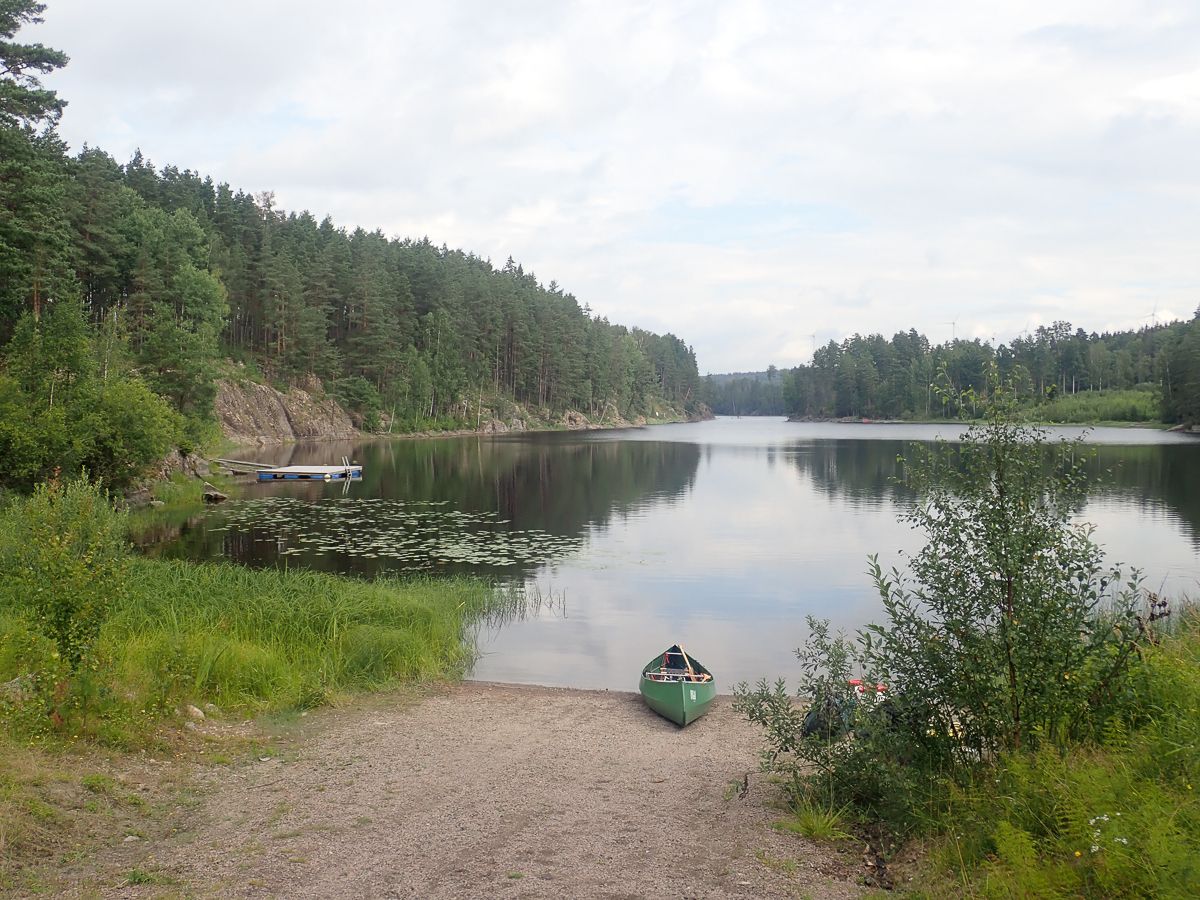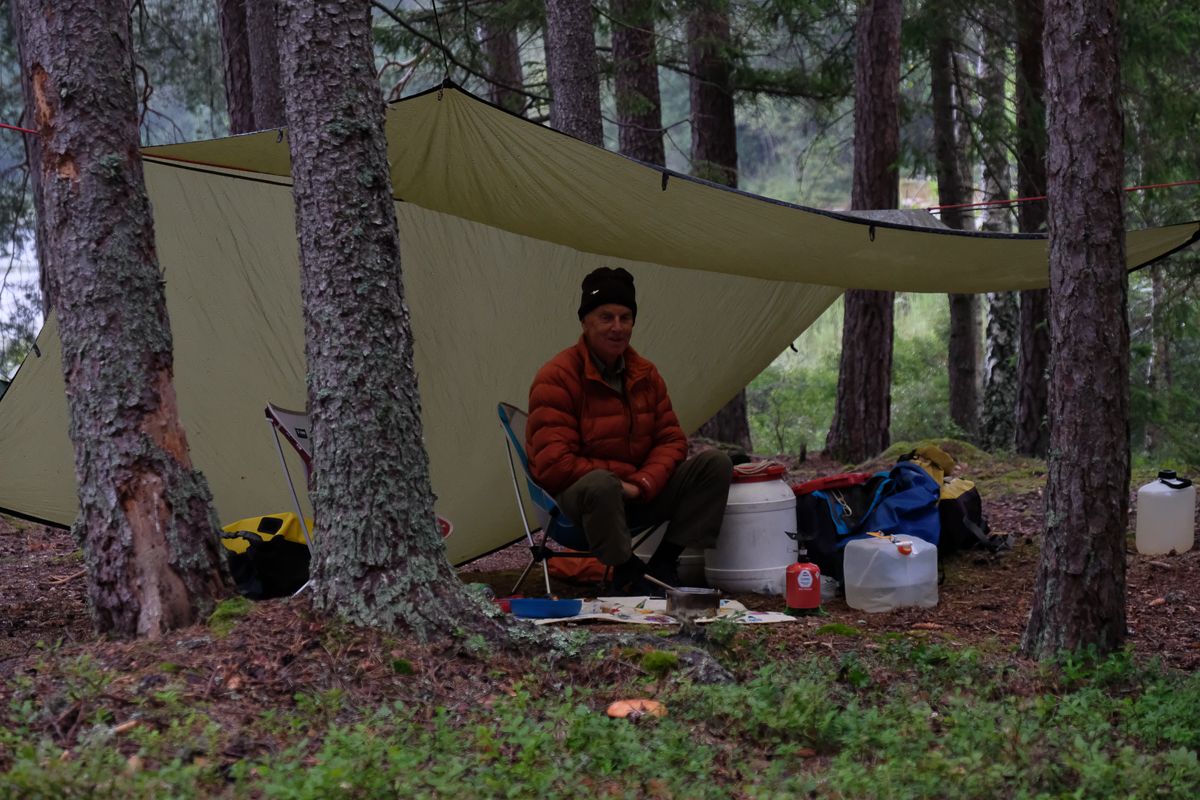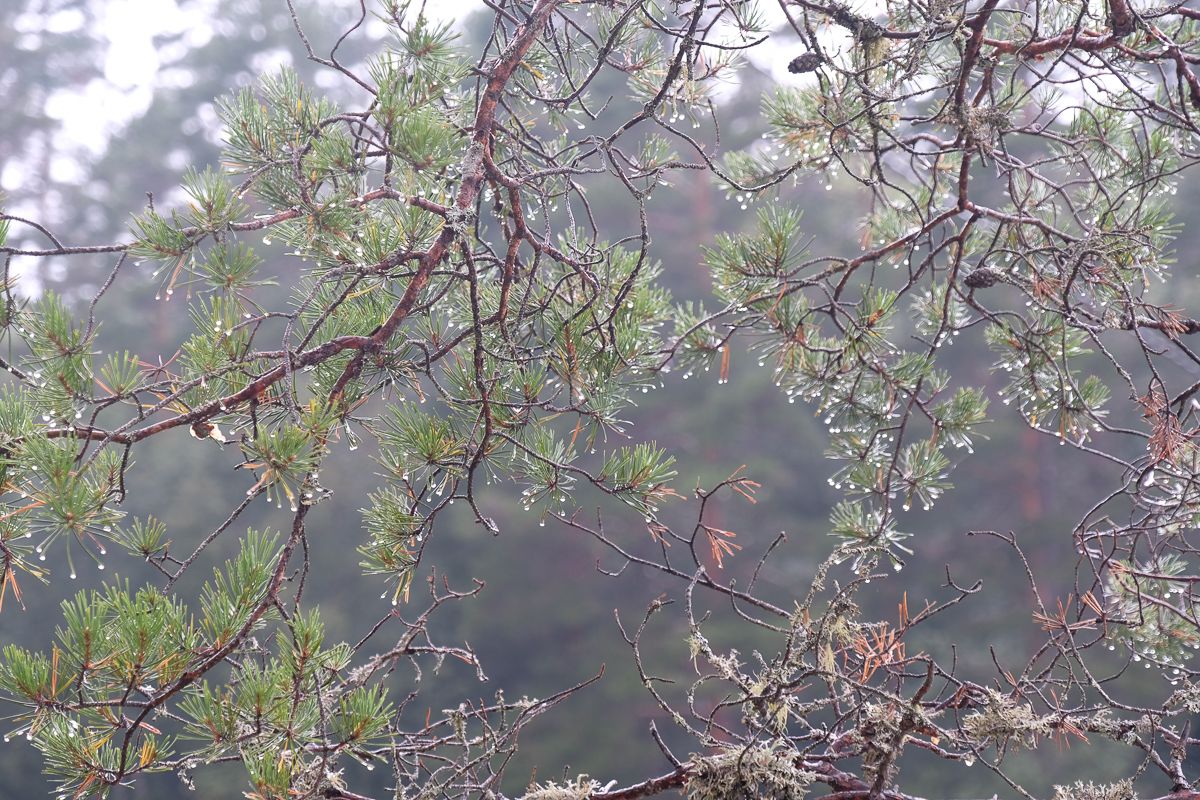 Day 6: DANO camp 33 Lake Övre Blomsjön - DANO camp 31 Lake Nedre Blomsjön
The weather forecast was not to good for today. Rain and wind force 7 predicted. However the small lakes are pretty sheltered. We decided to move on a few km to the next lake and do a portage for some activity. At DANO camp 31, which is high on a rock and surrounded by trees we had good protection from the wind. In the woods behind the camp, plenty of mushrooms but we do not know what is edible and left them as they were. Many Swedes at this time of year go foraging in the woods for edible mushrooms.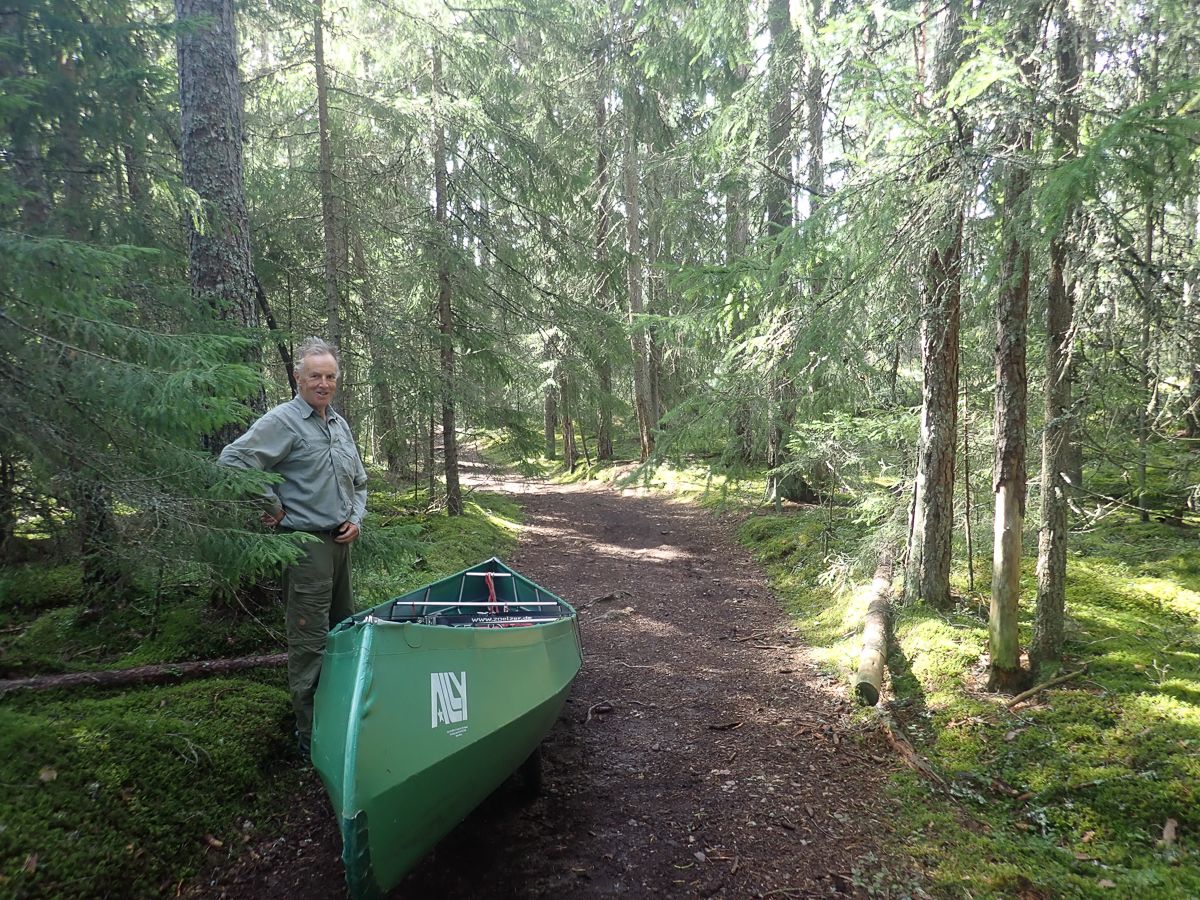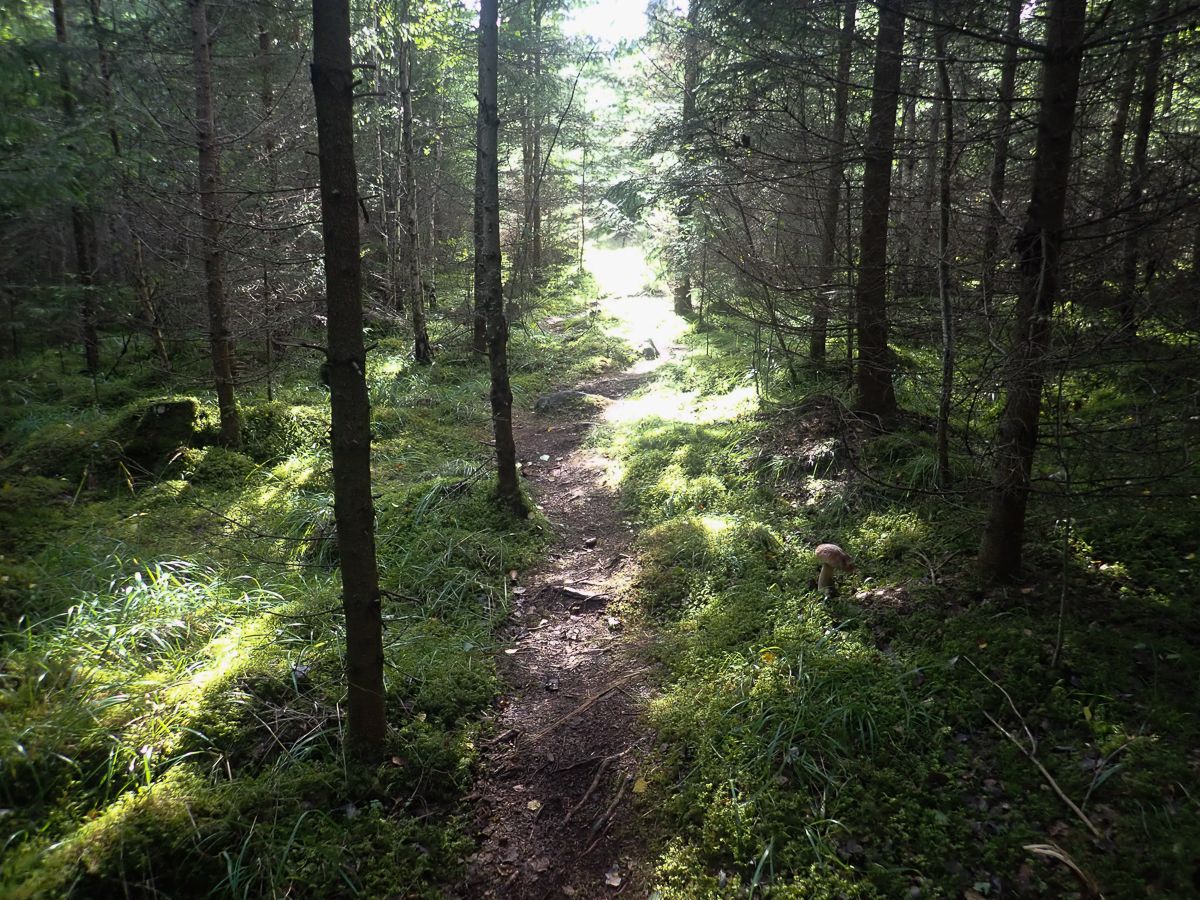 Day 7: DANO camp 31 Lake Nedre Blomsjön - Wild camp Lake Lelången

The weather and wind have improved. We have a sunny day for our trip and portage back into Lake Lelången. On the west side of the lake we find a very pleasant wild campsite with sandy beach.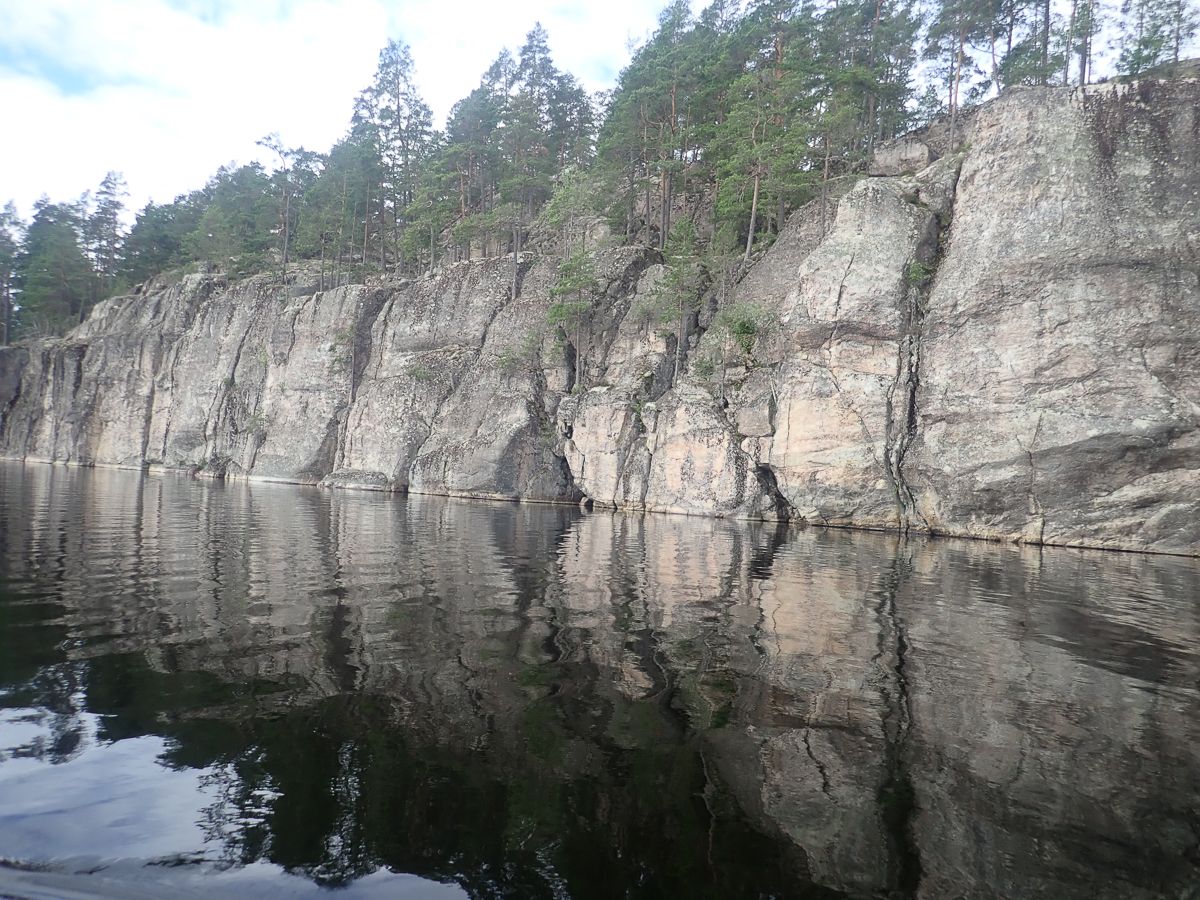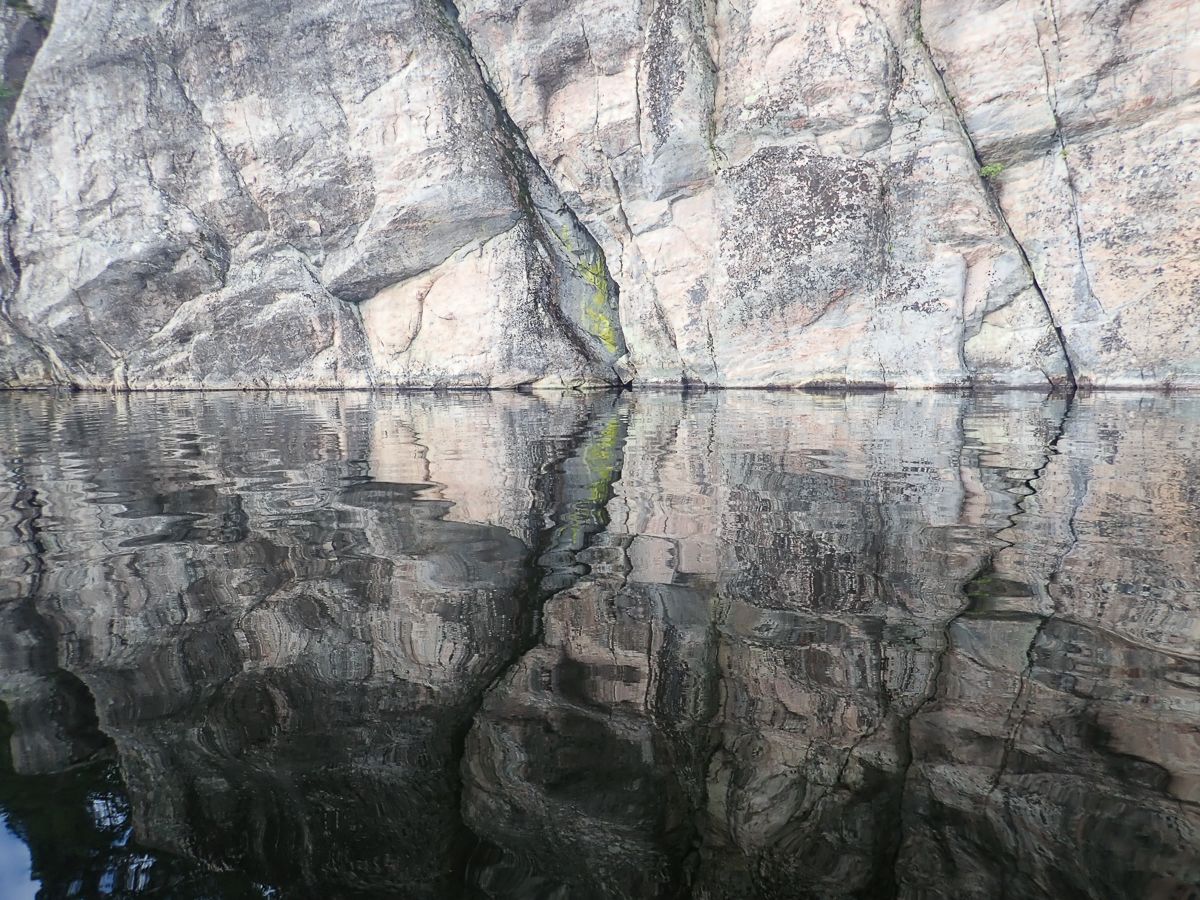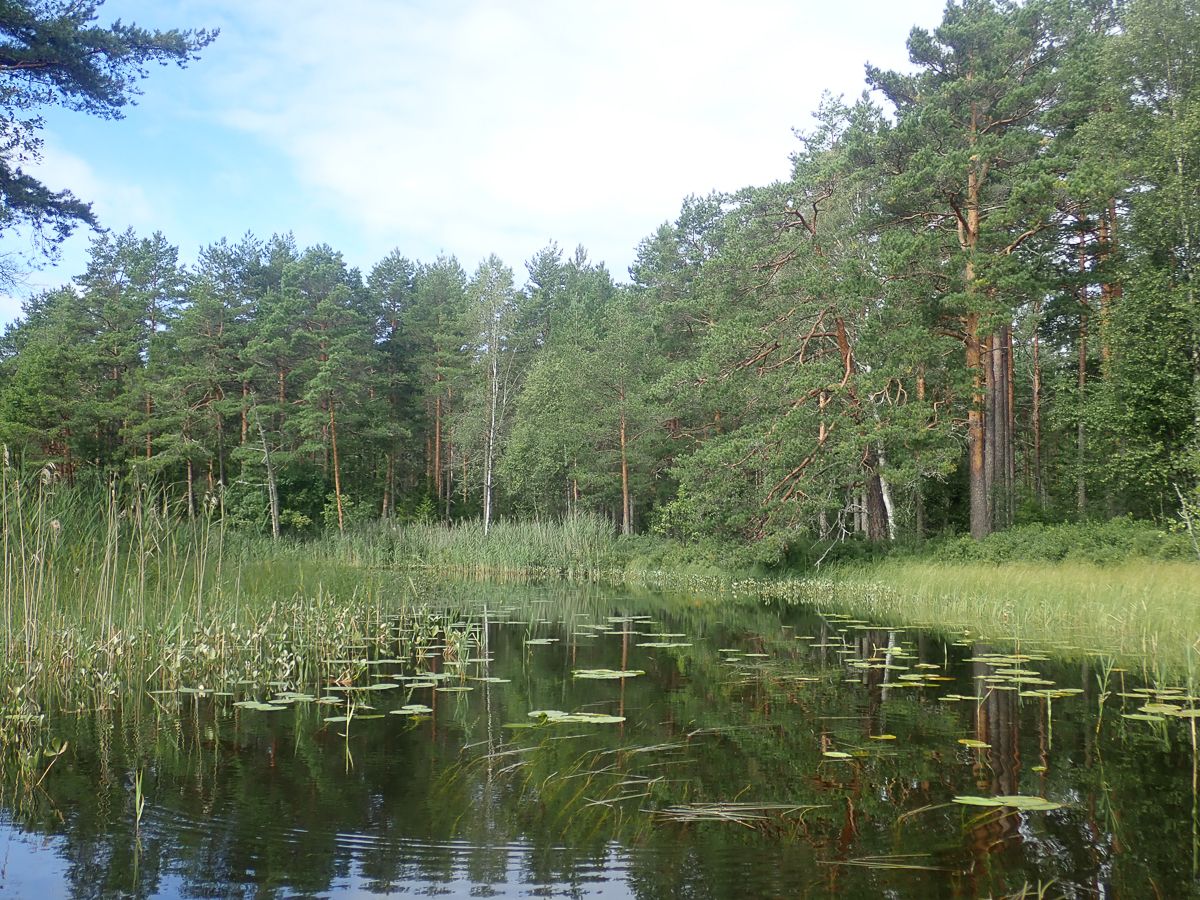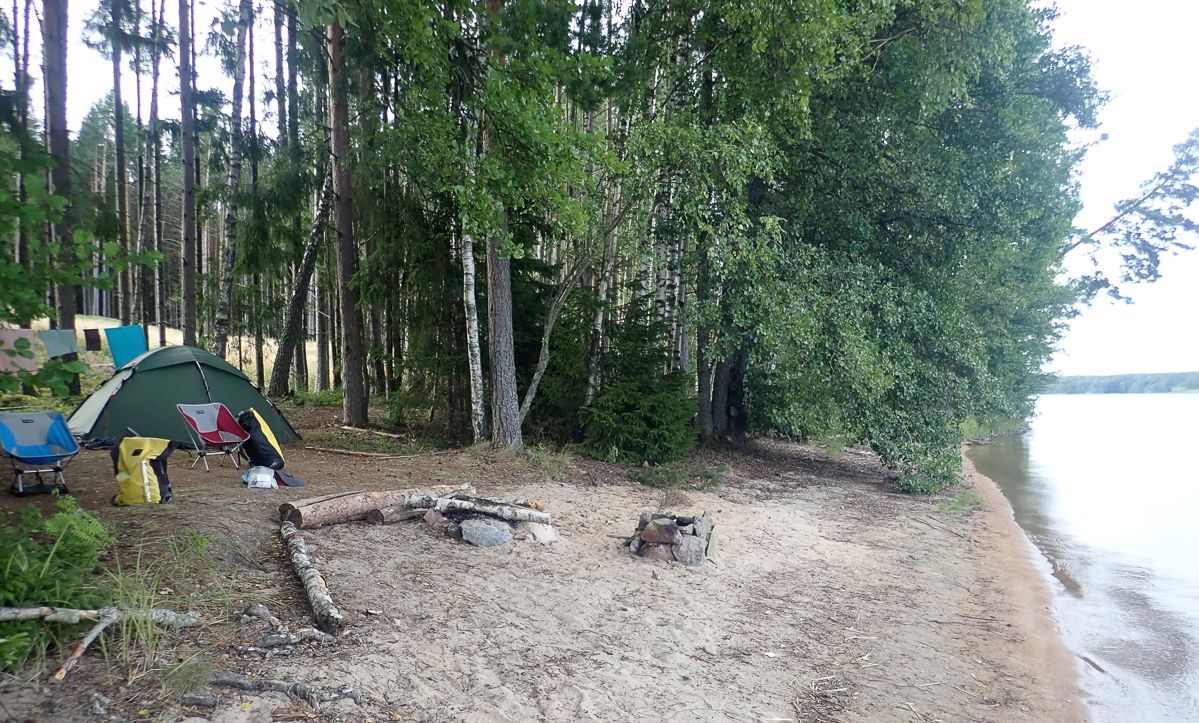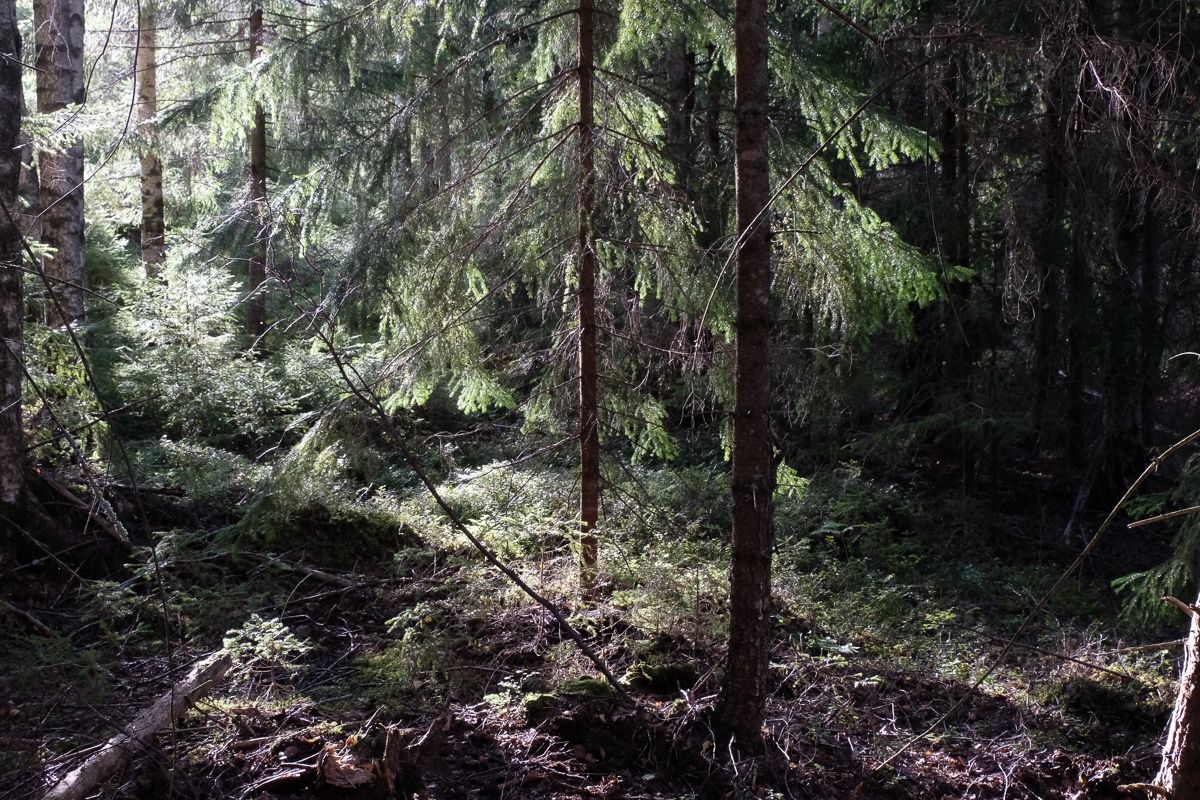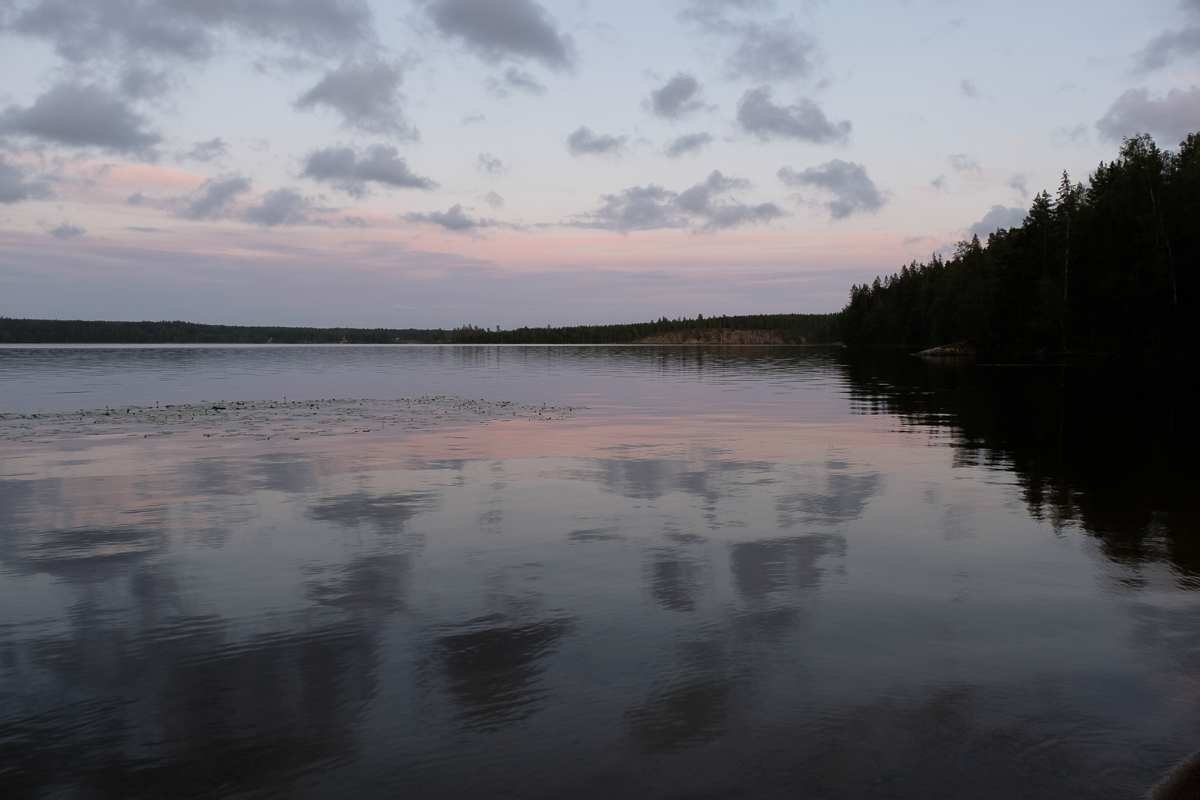 Day 8: Wild camp Lake Lelången - Wild camp Lake Västra Silen

It was absolutely windless when we crossed Lake Lelången again to Gustavsfors. After a short shopping stop, we passed through the lock into Lake Västra Silen. The lake was quite busy as we entered it with large canoe groups but as we headed south we left them behind. We had lunch on the island where Vårvik church is situated and then paddled over to the east side of the lake and found a fabulous wild campsite with view of the church.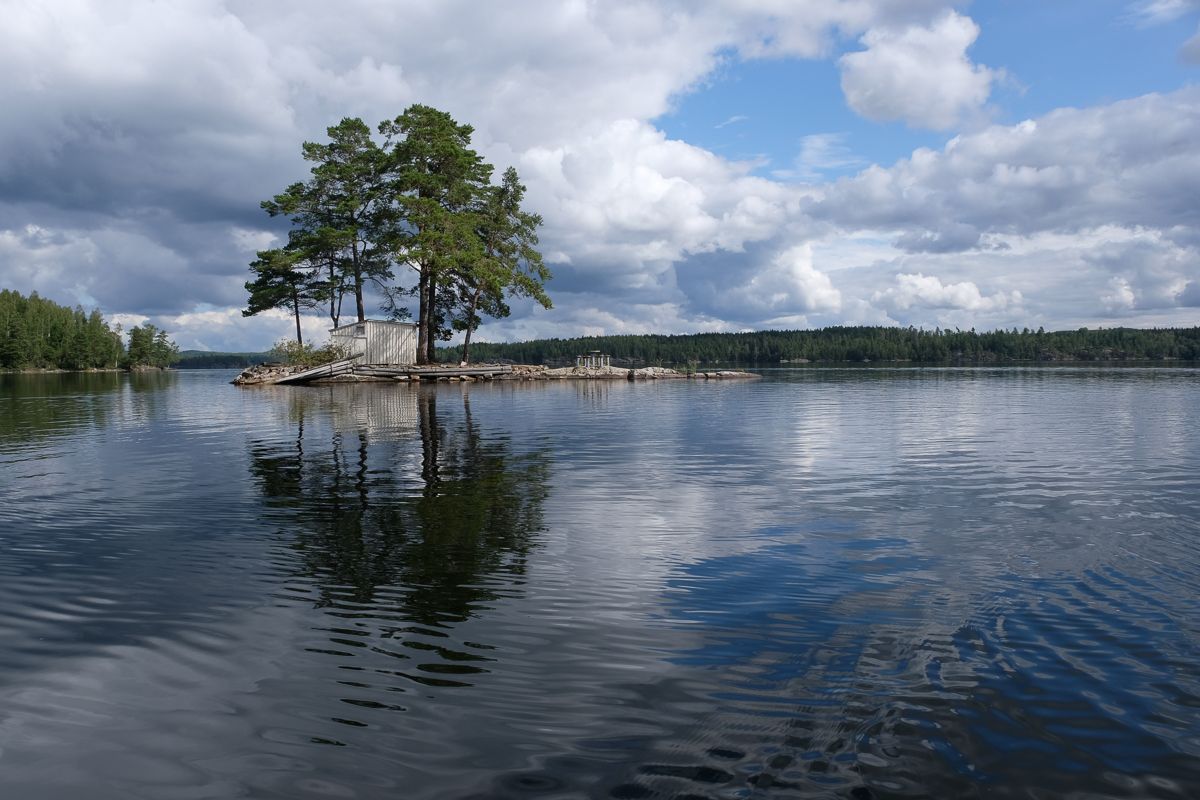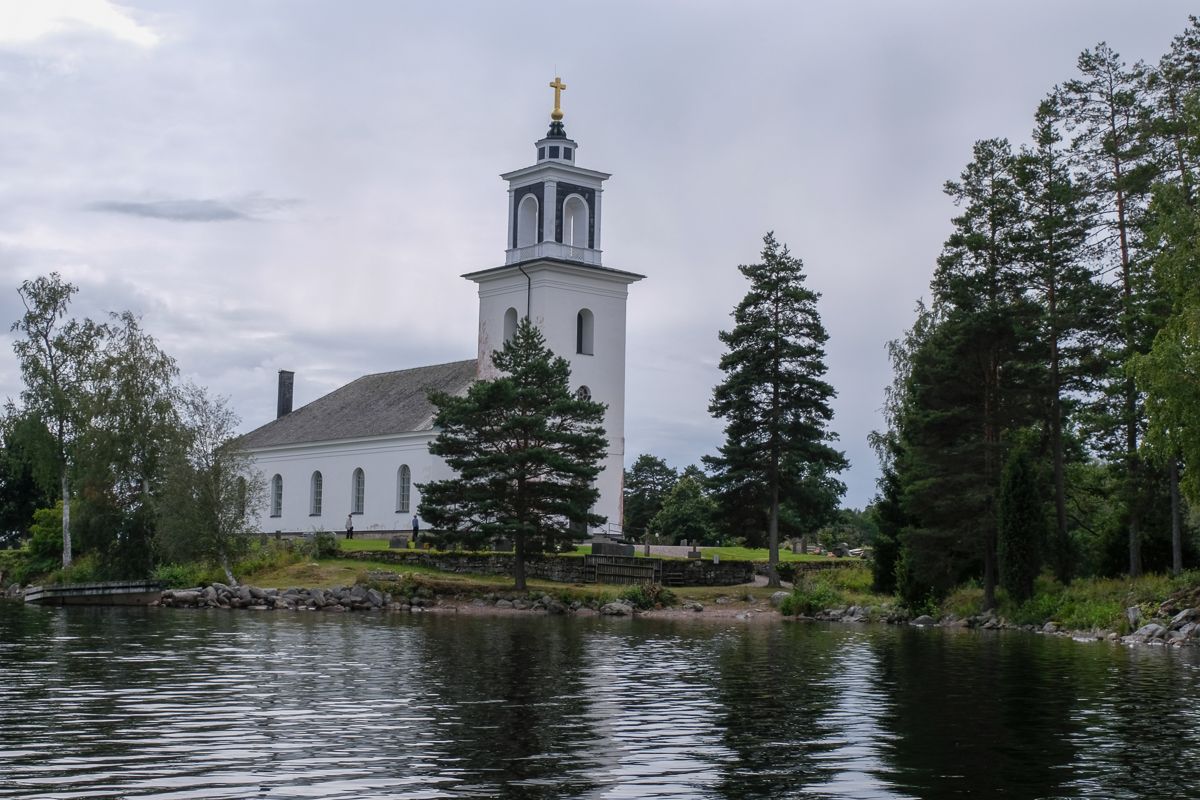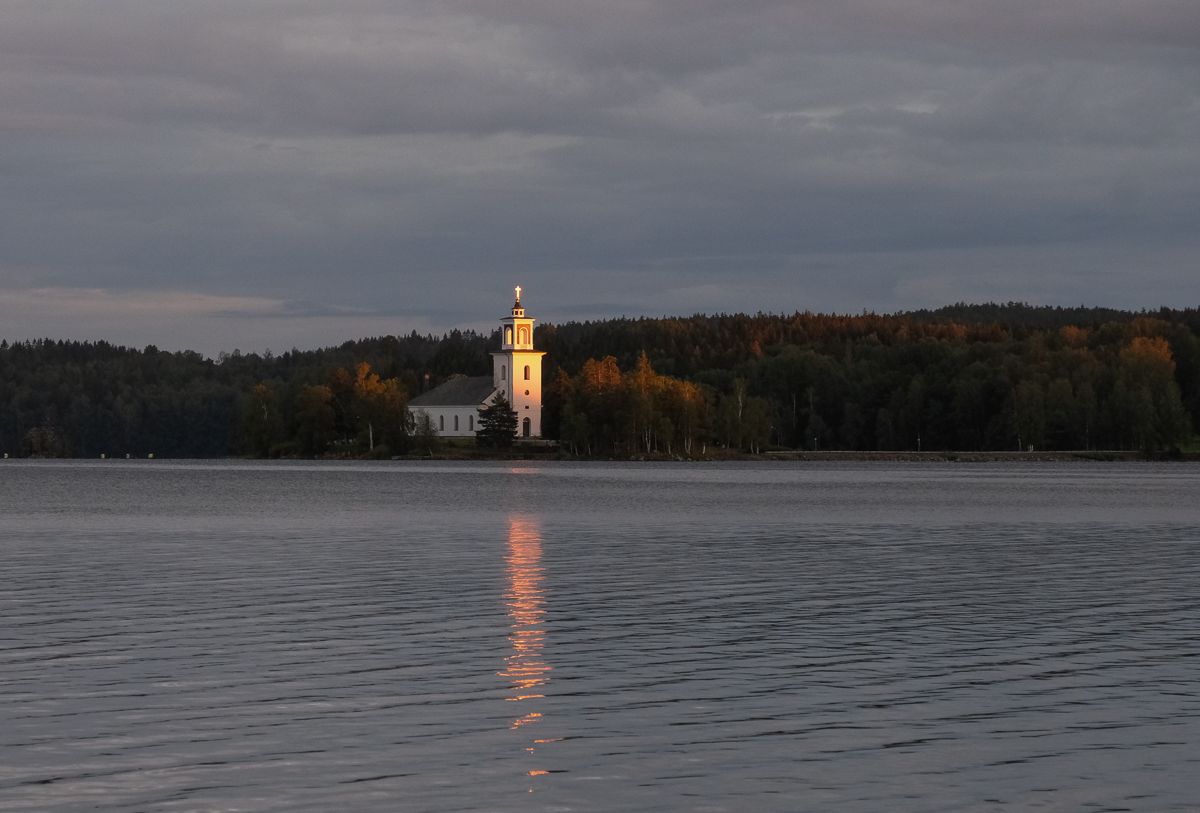 Day 9: Wild camp Lake Västra Silen - DANO camp 51 Sundet - Svärdlång

Today the weather turned again. It started with drizzle and by 11 am, there was a strong west wind and the rain started. Around 1 pm we were very wet and had already arrived at DANO camp 51 after a short hop-over from Lake Västra Silen into Lake
Svärdlång. All camping, except on the official campsites, is forbidden on the shore of lake Svärdlång. We first put up the tarp and a few hours later, the rain was a little less for a few minutes allowing to put up the tent. The rain and wind continued until 1 am the next morning. A good day for reading books.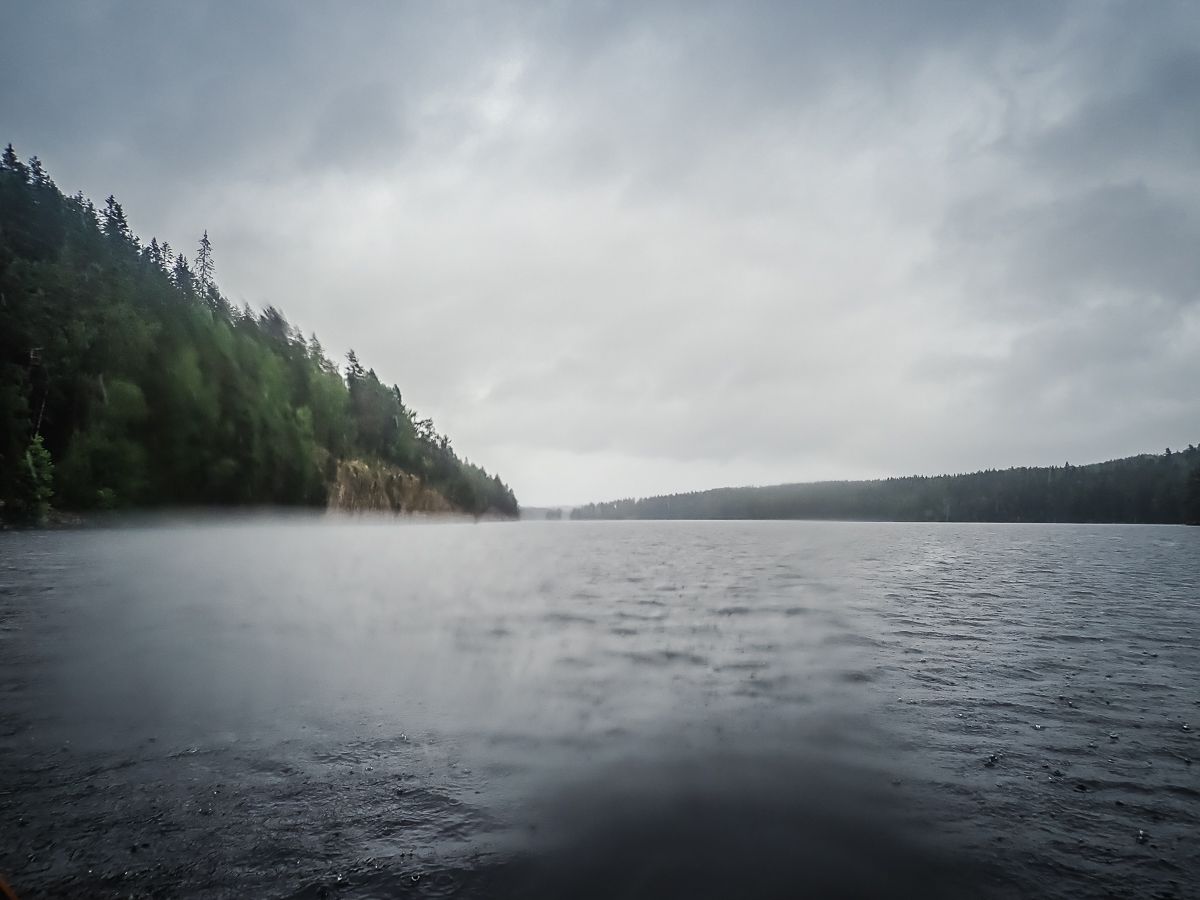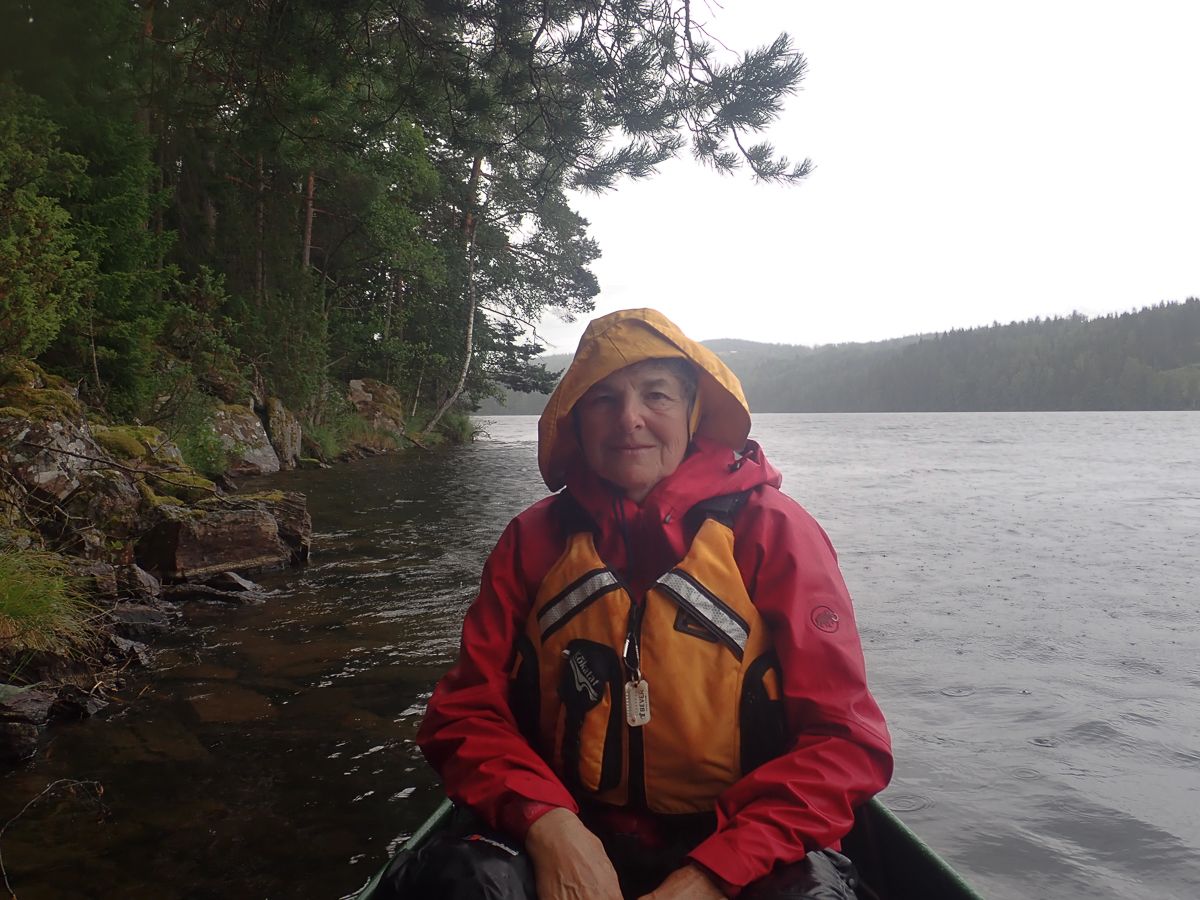 Day 10: DANO camp 51 Sundet - Svärdlång - Dalsland camping

We woke up to a sunny morning and not much wind. Today we could enjoy lake Svärdlång. At the end of the lake is a steep short downhill portage into lake Laxsjön. Via a series of locks and passing paper mills we arrived back in Lake Lelang and paddled back into Lake Artemis and our startpoint from the trip at Camping Dalsland.