Last update: sept. 29 2007
Sept 13 - starting marking out 10mm multiplex with my traced forms.
Used carbon paper to copy the center line and the horizontal water lines to the board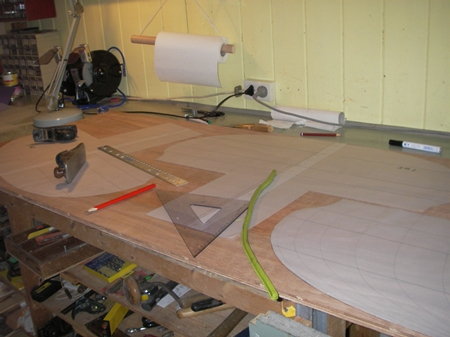 Then cut out using a jig saw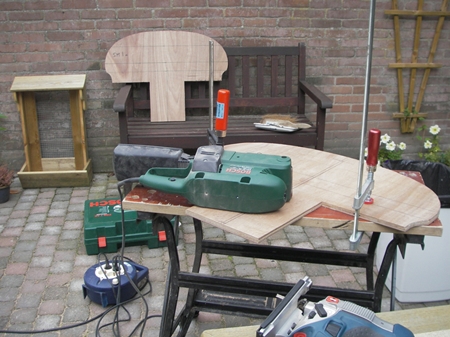 After cutting, checked by clamping each pair of moulds together and placing
original pattern on top. Sanded if necessary.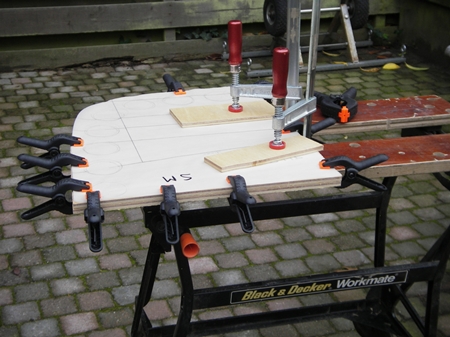 and now have a pile of moulds